We are the youngest "private bankers" in Switzerland: Reichmuth was founded in 1995 as an investment management company and changed in 1998 from corporate form into a private banker including partners with unlimited liability. And we characterize us as a Bank headed by its owners with a conservative basic setting and innovative focus.
In our "von Segesser" patrician house in Lucerne, rich in tradition, we implement an integrated wealth management in combination with an innovative and future oriented investment approach.
Comprehensive advice combined with professional wealth management and a strong identification with the client ensures that the investment objectives are achieved.
Main Activities - Private Clients
Integrated
Wealth
Management
Main Activities - Investment Management
Asset Allocation - Strategy Funds
Real Value Infrastructure
Main Activities - Institutional Clients
Mandates for
Assets
Management
Main Activities - Pension
Manager Pension Scheme - PensFlex
Vested benefits Foundation - PensFree and Independent
Company Pension Schemes Germany - German PensFlex
Partners of Reichmuth & Co Banquiers Privés
Partners with unlimited liability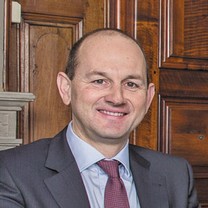 Christoph Reichmuth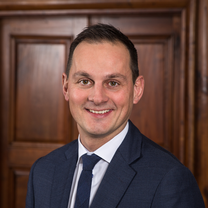 Remy Reichmuth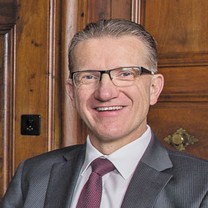 Jürg Staub
Head Management
Remy Reichmuth, CEO - Dionys Berwert, COO - Jürg Staub
Private clients
Remy Reichmuth - Urs Beck - Werner Krüsi - Sven Schupp - Antonio Lovecchio -
Marco Buck - Stefan Ulrich - Daniel Waldburger
Advisory

Tobias Pfrunder
Vorsorge

Marco Danelli
Institutional investors

Marc Moser
Investment Management Ltd

Stefan Hasenböhler - Christian Pavoni
Operations

Dionys Berwert
Head office
Reichmuth & Co Banquiers Privés
Rütligasse 1
CH - 6000 Lucerne 7
Tel. +41 (0) 41 249 49 49
Fax +41 (0) 41 249 49 39
Switzerland
Reichmuth & Co Privatbankiers
Tödistrasse 63
CH - 8002 Zurich
Tel. +41 (0) 44 299 49 49
Fax +41 (0) 44 299 49 39
E-mail : welcome@reichmuthco.ch
www.reichmuthco.ch
Reichmuth & Co Privatbankiers
Schmiedgasse 28
CH - 9004 St. Gallen
Tel. +41 (0) 71 226 53 53
Fax +41 (0) 71 226 53 54
E-mail : welcome@reichmuthco.ch
www.reichmuthco.ch
PensExpert AG
Kauffmannweg 16
CH - 6003 Lucerne
Tel. +41 (0) 41 226 12 29
Fax +41 (0) 41 226 12 27
E-mail : info@pensexpert.ch www.pensexpert.ch
Germany
Reichmuth & Co Integrale Vermögensverwaltung AG
Maximilianstrasse 52
D - 80538 Munich
Tel. +49 89 998 10 70
Fax +49 89 998 10 714
E-mail : info@reichmuthco.de
www.reichmuthco.de
Members of the Association
Respect
Liberty