Welcome to Baumann & Cie, Banquiers, your Private Bank founded in 1920.
Baumann & Cie, Banquiers, founded in 1920, is one of the leading Swiss private banks, with its headquarters in Basel. The limited partnership is led by three General Partners with unlimited and personal liability.
As experimented sparring partners, we devise innovative approaches with our clients and elaborate tailor-made solutions for the preservation and development of their wealth. Thanks to our high quality service and advice, we facilitate our clients' life and stand by their side to help them achieve their objectives. Thanks to its knowledge, Baumann & Cie accompanies each client individually in all financial endeavours and over several generations.
Our doors in Basel, Olten as well as Zurich are wide open to you. The Partners and all the staff look forward to welcoming you in the premises of Baumann & Cie.
Main activities
Creation and Administration
of Companies
and Trusts
Institutional Portfolio Management
Advice on pension matters
General Partners with unlimited liability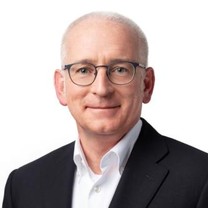 Daniel O. A. Rüedi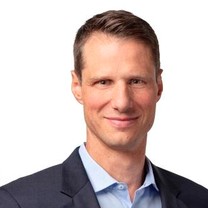 Daniel Burkhardt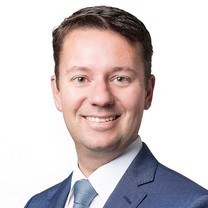 Mathias Brenneis
Members of the Management
Client Advisory Services Basel

Daniel O. A. Rüedi - Rolf W. Fischler - Daniel Risi - Andreas Plüss - Kurt Boss - Patrick Egger - David Vogt - Patrick Sonderegger - Tom Steiner - Adrian Wildhaber - Simon Lutz - Daniel Burkhardt - Stephan Preiswerk - Marcello Ciullo - Lucca Hauert
Client Advisory Services Zurich

Christian Siegfried - Michael Küng - Dominic Droz
Client Advisory Services Olten

Michael Schöni - Fabian Gerber
Securities / Currency Trading

Andreas Plüss - Rick Ritter - Bryan Buncak - Marius Blatter
Legal and Tax Matters

Marcel Kook - Mathias Brenneis - Giorgio Righini
Head office
Baumann & Co
St. Jakobs-Strasse 46
CH - 4002 Basel
Tel. +41 (0) 61 279 41 41
Fax +41 (0) 61 279 41 14
www.baumann-banquiers.ch
Switzerland
Baumann & Co
Bellevueplatz 5
CH - 8001 Zurich
Tel. +41 (0) 44 563 64 65
Fax +41 (0) 44 563 64 66
Baumann & Co
Hauptgasse 11
CH - 4601 Olten
Tel. +41 (0) 62 287 41 41
Fax +41 (0) 62 287 41 49
Members of the Association
Responsibility
Competence